Wow! We just crushed our pre-registration record with 84 racers! We just may break 100 with day of registrations. The river conditions couldn't be better and the weather is forecast to be mid 70's during race time! We'll probably have moderate winds building to 5-15 mph by mid day.
We've updated course maps, so you'll want to consult those using the main navigation under Event Info.
Here's a map to guide you to our race staging area within Oaks Park: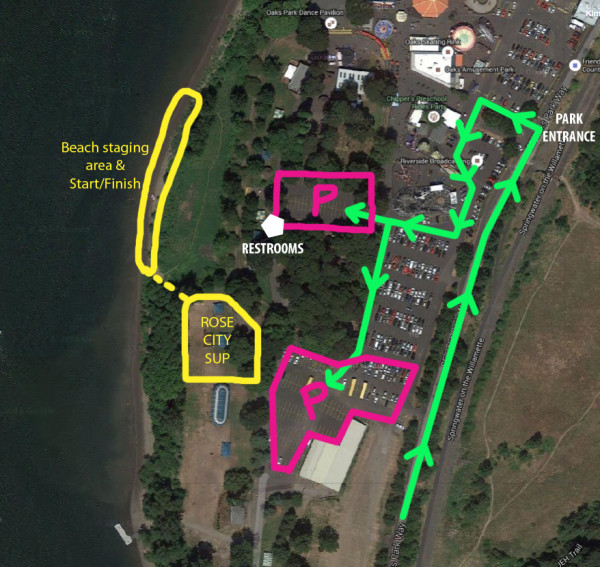 The address for Oaks Park is 7805 SE Oaks Park Way
Portland, OR 97202.
The park itself doesn't open to the general public until noon. You may park anywhere, but the areas outlined in PINK are the areas closest to our picnic/staging area.
Day of registration opens at 8:00am. Skippers meeting will be at 9:30. Racing begins at 10:00.
See you Sunday!