The Rose City SUP Classic will be Sunday, June 12th, 2016. Come enjoy this gorgeous race venue only a few miles from downtown Portland.
Like past years, race course options will feature the infamous Ross Island loop to include a 6-mile course for the 14'0 and 12'6 classes and moderately challenging 4.3-mile course for the Recreational classes. We also offer a 2-mile course for novice racers and a free short track course for the groms. So bring the whole family and get your SUP on in Portland!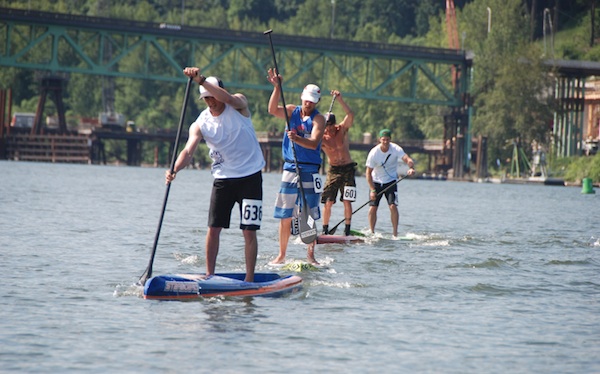 Pre-register for an extra chance to win a raffle prize!
We have some incredibly nice raffle prizes rolling in! For example, we have two paddles up for grabs… a Grand Prix from Werner and a yet-to-be-deteremined paddle from Ke Nalu (perhaps a Konihi??). All competitors will receive a raffle ticket with registration. If you pre-register online, we'll give you TWO.
Online registration is open!